Learn more about progression in MS and the advances being made in research.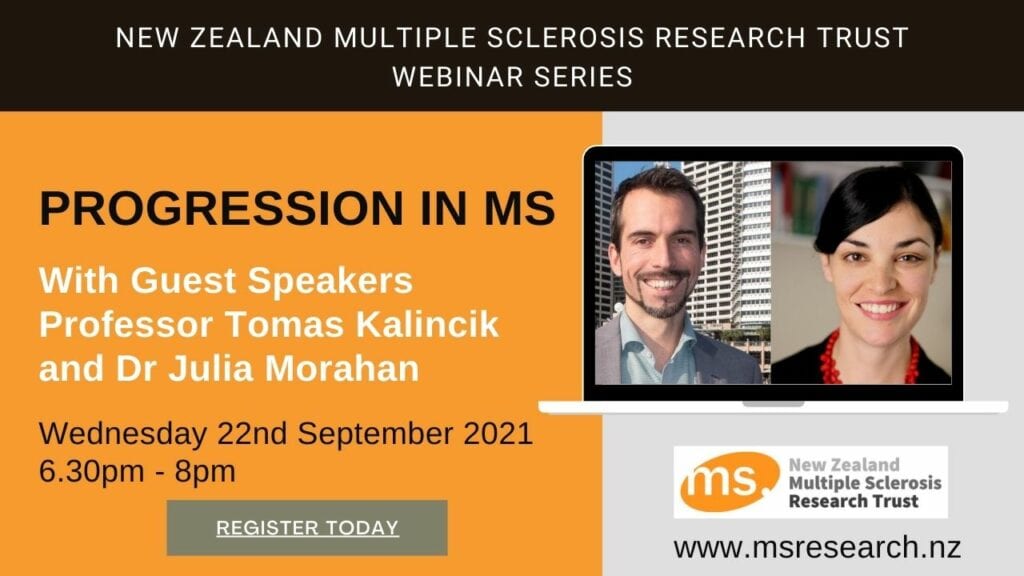 Multiple Sclerosis is often associated with gradual, progressive worsening of disability. Unlike the episodic, relapsing component of MS, the progression is relative resistant to the presently available disease modifying therapies. While disease and disability progression naturally occurs in all forms of MS, between 12-16% of New Zealanders have a progressive form of MS at diagnosis. However, promising new evidence has emerged from randomised trials and from observational studies.
Our first speaker, Professor Tomas Kalincik, is a Neurologist and researcher at the Royal Melbourne Hospital MS Centre and working with the CORe research group and MS Base. Professor Kalincik will provide an overview of recent developments in measurement and prevention of MS progression.
Our second speaker, Dr Julia Morahan, is Head of Research at MS Australia. MS Australia is a managing member of the International Progressive MS Alliance and at the forefront of stimulating and investing in research. She will discuss the work of the International Progressive MS Alliance, its current focus and the research it is supporting.